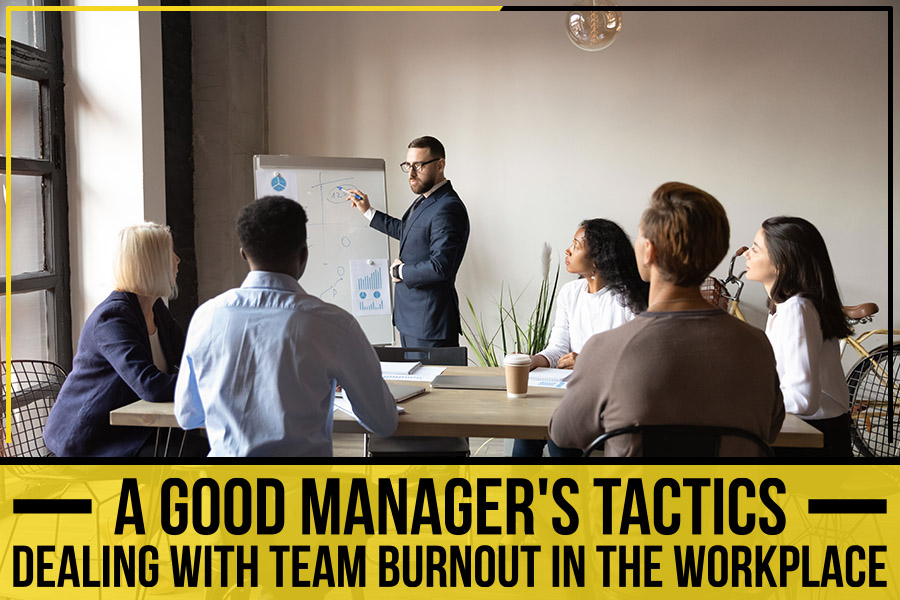 A Good Manager's Tactics: Dealing With Team Burnout In The Workplace
Posted on December 9, 2021
Employees aren't a statistic on a productivity sheet; they are human beings and can succumb to the pressures of unregulated task assignments. Excessive work can heap into a backlog and affect your employee's work-life balance. The condition we allude to here is employee burnout.
What Is Burnout?
Your team or staff seems to be reacting as if in a surreal trance since that difficult acquisition occurred, or their work turnout is slowly slipping into satisfactory quality instead of the usual stellar. Your employees seem disengaged, and the request for sick leaves is going a tab bit too high. This is burnout, and it's affected your entire team.
Identifying the Signs of Burnout
Lackluster productivity
Excess fatigue & insomnia
Altered appetite
Perpetual exhaustion & irritate persona
Diminished focus
Social apathy
Infer The Root Cause of The Burnout
Start by finding the inception of the burnout. It could be any of the following occurrences in the workplace or outside.
Heavy workload
Undefined task roles
Weak leadership
Poor management
External stressors
How To Help Your Staff Recover from Burnout
Irrespective of the symptoms identified, you must take up the good manager's mantel and have a one-on-one with your team members to get a clear picture of what is affecting them. Here are a few ways to assist in burnout recovery.
1. Offer Flexibility with Office Tasks
Provided your team is well on track and ahead of schedule on work, afford them some flexibility in tasks assigned. Maintain a work-life balance for your employees' sake. Allow your team some time with their own lives; who knows; maybe they need the time to deal with other pressing family or financial matters.
2. Be Compassionate; Think for The Team's Well-Being
Practice empathy, understand your team needs their me-time. Vacations & personal leaves can be factored in for enhancing the quality of life for the team. Some employees need work taken off their plate so they can prioritize pending work. If a team member is unable to cope & feels traumatized from the burnout, gently support their decision and don't force your hand.
3. Respect After-Hours Boundaries
Don't be that manager who rings up the team at 1 am and demands a task status update. Be respectful and observe the office off-clock period so your team can get a life. Need to send a note? It can wait till tomorrow unless it's an emergency. Only bother your team if you are reimbursing them with overtime salary.
4. Share Your Struggles
New hires, especially, feel intimidated by a "perfect" manager. Show them your human side, tell them about your struggles, the days you simply wanted to quit your job, or the time you felt burned out yourself. Let your team know you are not above them; you are human, after all. This will help your team to resonate with you eventually.
Spark Packaging is a staffing company that provides recruiting, staffing, & placement solutions to the converting, packaging & printing industry all across the USA.
Do you feel you are a person ideally suited to leading your own team? Or are you willing to be a team player? Let us know!
---