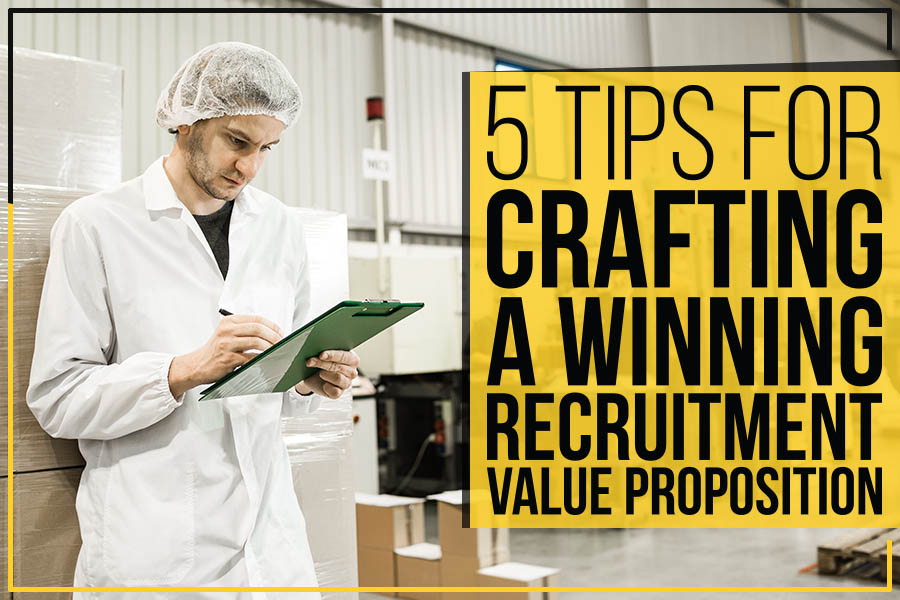 5 Tips For Crafting A Winning Recruitment Value Proposition
Posted on August 4, 2021
According to a recent study, one in eight manufacturing jobs will remain unfilled by 2030. This figure is exacerbated by the fact that nearly two million Americans are unemployed. There are more than eight million open jobs in the United States, which has created a candidate-driven market.
The recruitment process for suitable candidates can be challenging. An attractive recruitment value proposition can help you win qualified job seekers by clearly defining what sets your company apart from your competitors. It's crucial to develop appropriate recruitment strategies to create a winning value proposition that will attract top talent in this competitive market.
Since hiring the right people is the first step in building a team, working with an experienced recruitment company like Spark Packaging is imperative. We provide recruitment services for the latest industry trends nationwide, including in Milwaukee, WI.
Here are 5 tips to help you craft a winning recruitment strategy.
Great Company Culture
Research has shown that company culture is a great recruitment tool. People want to work for an organization with values they can identify and relate to, so companies need to develop a company culture that makes employees feel respected, valued, and appreciated. In addition, company culture makes people return to work day after day, even when faced with obstacles.
Exciting Career Development Opportunities
An excellent way to attract talented candidates is by offering exciting career development opportunities. Developing the skills of your employees has many benefits, including increased employee engagement and retention.
A career development program can develop skills in several ways, for example, by increasing responsibility for tasks and projects or providing more training to equip team members with the necessary competencies. If your company hires employees with experience who need additional skill-building, you'll be able to offer these opportunities through specific programs tailored to their needs.
Excellent Work Environment
It is imperative to provide an excellent work environment; employees want a good, clean, comfortable workplace. These aspects are often described as "soft benefits," and there is a lot of research to suggest that they improve recruitment outcomes. The importance for employers in providing these soft benefits, such as an excellent work environment, cannot be underestimated – it can provide them with a significant competitive advantage over other organizations.
Attractive Employee Benefits
Employee benefits are one of the most critical factors in employee recruitment. A good value proposition is key to a successful recruitment campaign. It can be accomplished by providing employees with reasonable time off, health and dental insurance, workplace safety mechanisms, or retirement plans that will appeal to them and be manageable for your company. Having employee benefits available from day one shows employees how much their employers care about them and helps reduce recruitment costs.
Fair Compensation
Fair compensation is crucial for recruiting the best candidates. It is an integral part of your company's value proposition that attracts talent by compensating them fairly for their time, experience, and skills. The Fair Labor Standards Act (FLSA) dictates what employers must pay their workers per hour. Fair compensation helps retain employees by making them feel valued. Fair wages and benefits and the ability for advancement are essential recruitment requirements that will increase productivity in your workplace.
Contact Spark Packaging for premium recruitment services, including direct-hire, contract hire, and contract-to-direct hiring nationwide, including Milwaukee, WI. Learn how we can help with your recruitment needs.
---