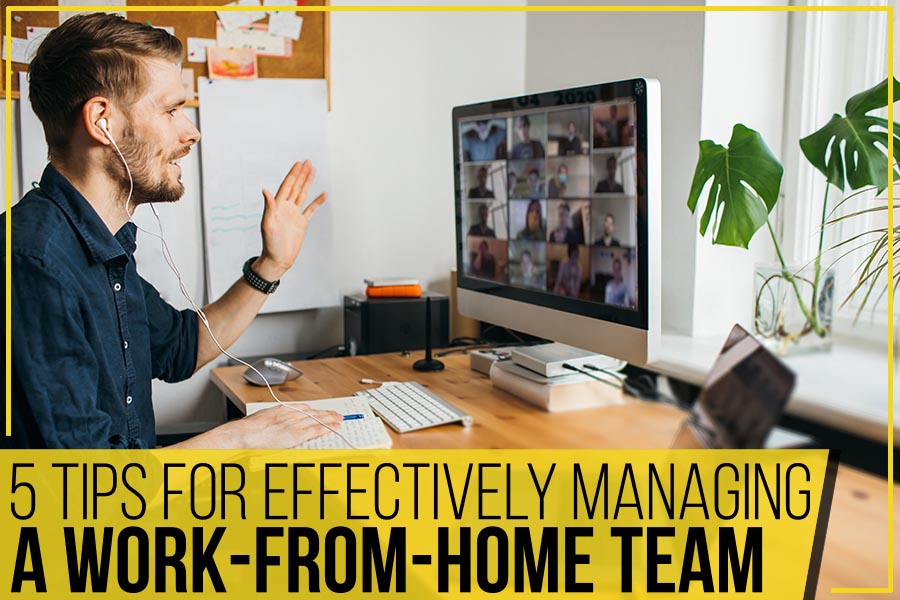 5 Tips For Effectively Managing A Work-from-Home Team
Posted on July 23, 2021
The acceptance and widespread use of remote working is a significant change in the post covid pandemic business world. Employees had always worked remotely on occasion when the need arose, but it was never adopted as a permanent option. WFH (work-from-home) has become commonly used terminology now.
Working from home can be a great way to have more flexibility, but it also comes with its challenges, particularly when it comes to team management. If you are new to work from home, Spark Packaging, servicing Milwaukee, WI, can help you build a great team by providing recruiting services, such as direct hire.
In this post, we share five practical tips which can help you successfully manage a remote team.
Set Clear Expectations Early On
Your team should know at the outset what is expected from them. What are the team's goals? How much time will be available for work each day? How often will team meetings be held? These may seem like obvious questions, but they can lead to misunderstandings or a lack of team cohesion without setting clear boundaries.
Track Work Progress
Even if your team is not sitting in the office, you should be able to monitor their progress without micromanaging. As the team manager, you need to make sure that everyone in the team is productive and efficient. You should establish and communicate clear KPIs to measure the progress.
Establish Effective and Prompt Communication
Prompt, ongoing communication is the key to having a remote team working effectively. Whether it's team-wide communication or one-on-one, there should always be a way for your team members to get in touch with you and each other.
An online group chat system like Slack is an excellent way to manage team communication. The team members can connect and communicate about any issues that arise and view the overall progress of the tasks.
Dynamic Collaboration
Remote teams need to have a very high level of collaboration to achieve their goals successfully. As the manager, one of your primary responsibilities is setting up and maintaining a dynamic, collaborative team environment by providing necessary tools, training opportunities, and an effective team-building plan.
The collaboration tools should allow your team members to have ongoing discussions about projects. You should ensure your team members are taking advantage of as many tools and resources as they can to do their work with ease. For example, Share calendars, team chat, team files. Implementing a resource library for team members is another way to keep everyone on the same page so that no one has any confusion about what needs to be done next.
Find Creative Ways to Motivate the Team
Businesses should treat their employees in a way that ensures they feel motivated to do their work. Contrary to common belief, money is not the best motivator; most employees consider recognition and appreciation of their work to be the best source of motivation. Monetary rewards and team-building activities are also very effective.
Spark Packaging servicing Milwaukee, WI, offers remote and affordable contract hire and direct hire services to companies all across the US.
---