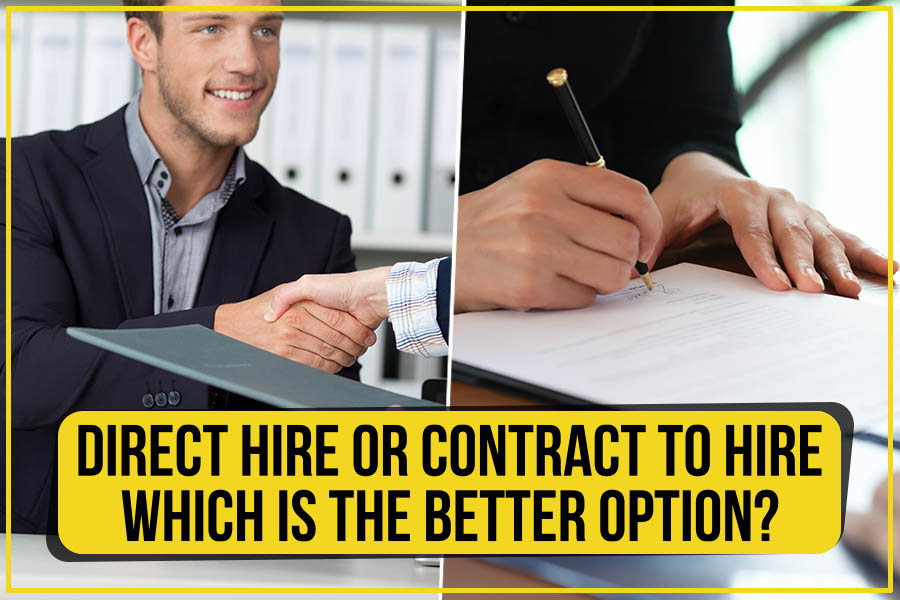 Direct Hire Or Contract To Hire – Which Is The Better Option?
Posted on September 6, 2021
Hiring the right employees is one of the most critical tasks for an organization. During the past couple of decades, human resource processes have significantly evolved. This includes various recruitment models, such as contract-to-hire, direct hire, etc. Depending on the type of employment, these models differ in terms of recruiter and hiring manager involvement, recruitment timelines, costs, processes duration, etc. So, contract-to-hire or direct-hire, which hiring process is best for your organization? Let's compare the two methods to help you answer this question!
You can also consult with a national staffing agency like Spark Packaging, serving clients in Dallas, TX, and nationwide across the USA.
Direct-Hire
In this hiring process, a staffing agency works to find, qualify, and hire permanent staff members on behalf of their clients. These positions usually come with full-time hours that include paid time-off and benefits like vacations and sick leaves; sometimes, they can be used for part-timers!
When a staffing agency finds the best candidate for their client, they make an offer, and when it is accepted the new hire then goes on the payroll of their employer. A direct-hire relationship means that the employer has committed to a long-term relationship with their recruiting agency. This encourages the recruiters to do more thorough job interviewing and find better candidates than other types of searches, such as contingency hiring, where there isn't much commitment from either party involved.
Contract-to-Hire
The hiring process in the contract-to-hire approach is similar to direct-hire but with less of an upfront commitment by the employer. What differentiates these two approaches is that the candidates under the contract-to-hire arrangement begin their employment on the staffing agency's payroll instead of the employer.
The contract-to-hire process gives the employers some time to decide whether to extend their current contractor's employment or not. During this timeframe, employers have an opportunity to convert contractors into employees if it is beneficial for them. Contract lengths vary from short-term to indefinite. Some are even shorter than one month, while others can last indefinitely until further notice by both parties involved in the agreement.
Which Approach is Right for Your Organization?
So, how do you decide whether a direct-hire employee is more beneficial for your organization or contract-to-hire?
The answer to this question is not simple because there are advantages and disadvantages to both approaches. However, with the information presented in this blog, you should weigh the pros and cons of both options and choose the most suitable choice. To help make that decision more accessible, we also offer a free consultation. Contact Spark Packaging in Dallas, TX, today to discuss the options in the context of your organization's unique needs. We provide affordable contract hire and direct hire services to companies all over the US.
Learn more about how we can help!
---