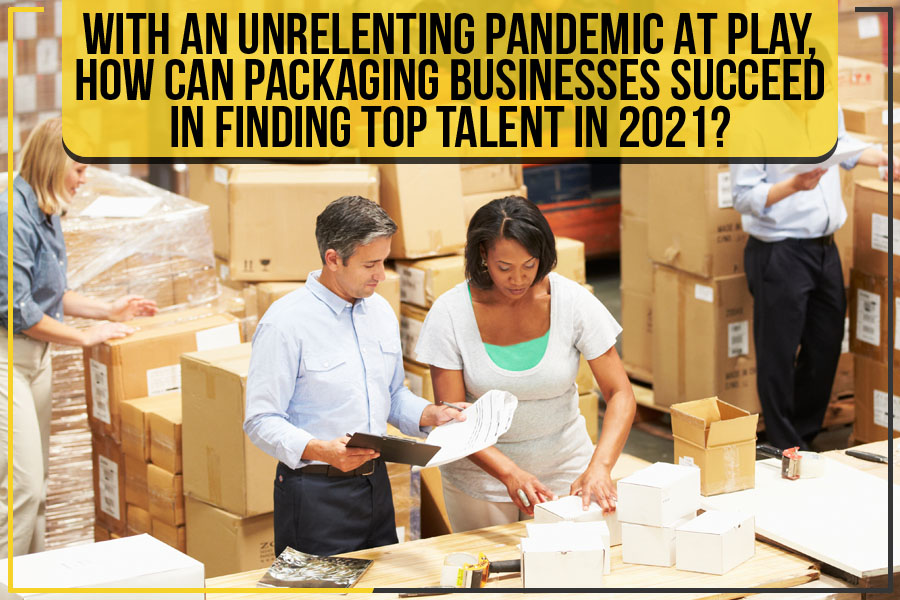 With An Unrelenting Pandemic At Play, How Can Packaging Businesses Succeed In Finding Top Talent In 2021?
Posted on February 5, 2021
Job recruitment has its own set of challenges, which, coupled with the converting, printing, and packaging industry's talent requirements, makes the task so much more complicated. Plus, with thousands of people losing their jobs during the current pandemic crisis, there is an influx of available candidates all around the US. Now, the recruitment process, which as mentioned was already pretty complicated for a lot of companies. It now has another layer of challenges that may make a whole lot harder for some employers due to this pandemic.
Do you need help finding the best candidate for your job? Is your recruitment process taking too long? Please fill out our contact form because Spark Packaging has an extremely strong candidate pool consisting of the best resources in the USA, along with proprietary technology that we use to source, screen and execute for all types of positions.
To fill a position in the converting, printing, and packaging industries, a candidate needs to be creative and qualified while satisfying all the job requirements. Besides, finding the perfect candidate that can serve the company with dedication, fit into the existing culture, and serve a long tenure, is indeed a herculean task for most, but for us at Spark it is a daily objective.
If you want to know how to find top talent for your converting, printing, and packaging business in 2021, then keep reading.
Generate A Candidate Persona
Creating a candidate persona can help you identify what kind of person will be best for a particular position and optimize candidate sourcing. It can also help write a better job description, generate more effective recruitment-based marketing content, and improve applicable HR metrics.
If you want to create a candidate persona, then start by making a questionnaire, go through the data you already have, interview high-performing employees, and analyze what top performers share online by researching job boards.
Launch A Team Member Referral Program
Team Member referral programs help create a more harmonious though homogenous workplace. To create an efficient team member referral program, you need to identify your priorities based on resources and needs. First, establish a referral policy and simplify the referral process, offer rewards and recognition to show appreciation, and finally evaluate the program's success to judge its effectiveness.
Improve Your Employer Brand
Creating a positive impression for your company in the market is the best way to attract top talent because no experienced or sought-after candidate will apply to a company that has a bad reputation or high turnover. You can establish a positive employer brand for talent acquisition by turning existing employees into brand ambassadors and asking them to share promotions, perks, work, and other positive experiences online. Another best practice is to start a company blog, improve workplace diversity, and treat candidates like customers.
Leverage Social Recruiting
Social media has become a powerful recruiting tool for companies in the past few years due to its reach. However, suppose you don't have an effective social recruiting policy in place. In that case, a few tips for you are: staying consistent with your posts, engaging your audience, being responsive, taking the help of your employees, and showcasing your company culture by sharing office party photographs and more.
Embrace Automation In Recruitment
Recruitment automation can optimize the recruitment process and results and negate biases by creating an even playing field untainted by recruiter/human prejudices. Using AI in candidate screening and job hiring can eliminate biases through objectivity, data, and predictive models, so recruitment occurs purely based on merit.
Moreover, automation can optimize job advertising and applicant tracking, as well as make social recruiting more effective. It can even make the whole process less hectic by automatically scheduling interviews and giving out offers through predictive tools.
Please fill out our contact form because the sooner you reach out to Spark Packaging, the quicker we can start executing on your hiring initiatives you're your converting, printing and packaging business in the USA.
---